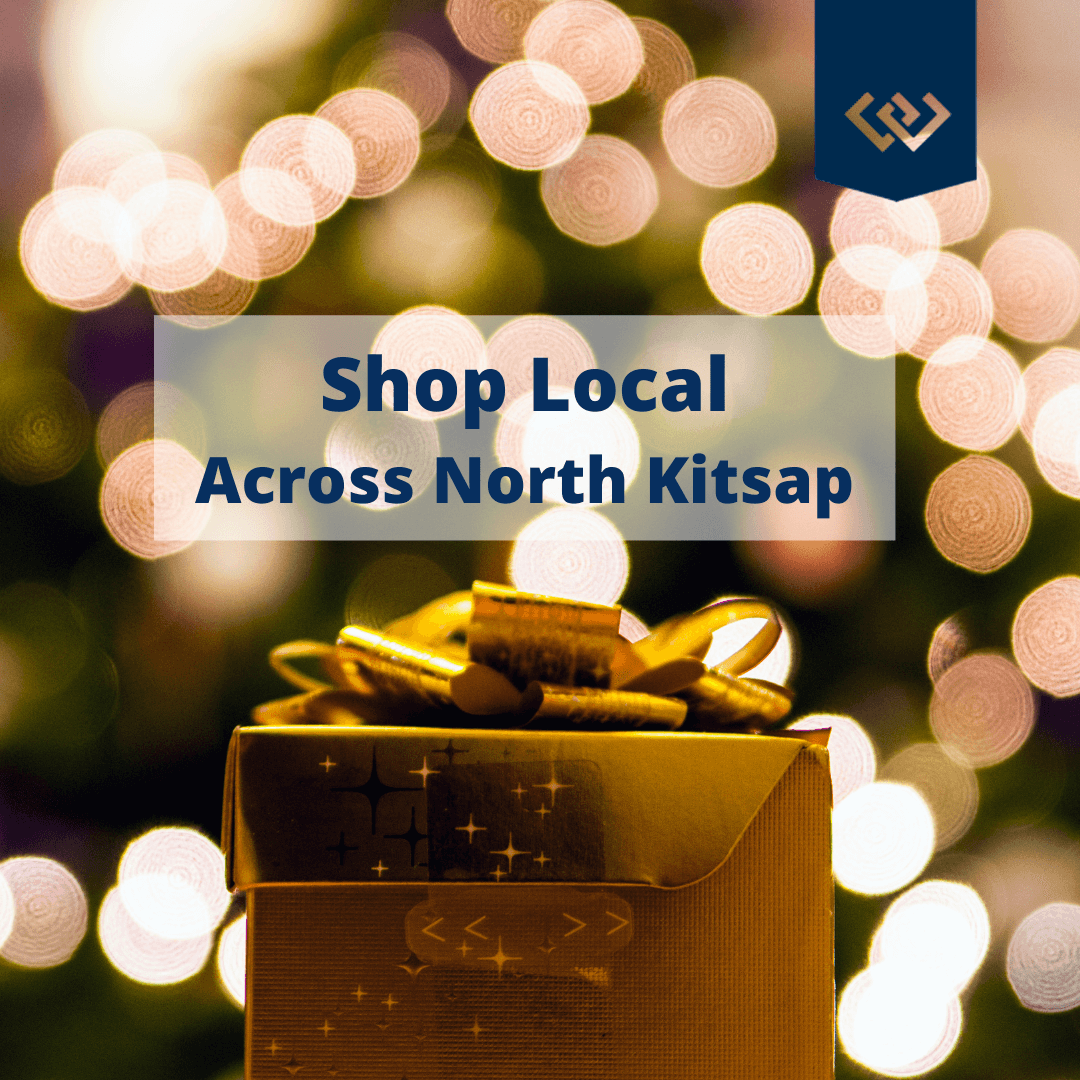 What better way to support our wonderful local businesses than to "shop local" this holiday season? There are so many unique, thoughtful holiday gifts you can buy right here. While it's challenging to put together a complete list of all of the wonderful options across North Kitsap, we've created a collection that provides a range of ideas, many of which were recommended by locals and even some of our agents and staff.
Artistic Gifts
Arists' Edge in Poulsbo: For over 28 years, this local business has specialized in custom framing, art products, and supplies. They also offer gift cards, military, student, and business discounts, and they have products available through their online store.

Fern Street Pottery: Local artist Meredith Chernick thoughtfully crafts gorgeous yet functional items like handmade, customizable mugs, serving bowls, and hanging planter pots. You can order online and she'll ship your gifts for you or you can choose free pickup at checkout.
Mak. W Designs:  This artist collective in Kingston supports the work of 23 different artists and features stunning jewelry. Their online ordering makes it easy to buy for the holidays.
Verksted Gallery: Support local artists by visiting one of the oldest cooperative art galleries in Washington state. They have a range of treasures in Poulsbo and some artwork is available for purchase online.
Gifts to Make Them Grin
Clever Gift Shop: From funny socks to retro toys, this Kingston shop has a range of items that will brighten someone's holiday season. Check out their online store for more info.
The Curious Child: This Poulsbo shop has all kinds of fun gifts: kids' musical instruments and toys, puzzles for teens and adults, games and much more. You can order online and they offer free local delivery, curbside pickup, and free gift wrapping.
Liberty Bay Books: Who doesn't love a good book? This beloved local bookstore offers all kinds of literary treasures for kids and adults: bestsellers, cookbooks, poetry, picture books, graphic novels, PNW guidebooks, and much, much more. You can order online and have your books shipped or you can choose curbside pickup at checkout.

Thistle Floral and Home: While this Kingston-based shop is known for its beautiful floral arrangements, it also has a range of gifts, often made by locals. Their gifts are sure to make the recipient smile, like this new year gift that comes with a "Kiss 2020 Goodbye" lip balm, a funny pin, and a smudge stick.
Presents for Pampering
Away with Words: This sister-owned bath and bookshop in Poulsbo has a range of gifts. Many rave about their bath bombs and they also have creative self-care gift boxes, some of which include their popular bath bombs with fun book pairings while others feature loose leaf tea and/or locally made goat's milk soap.
Northwest Sparks: These eco-friendly 100% soy candles are hand-poured in Washington by an environmental biologist and you can get little stocking stuffers , PNW-themed candles, and more.
Willow and Daisies Apothecary: From bath salts to shower steamers, these handcrafted bath products are sure to delight. This store is located in Suquamish and has an online Etsy shop.
The Gift of a Great Meal
Have a family member or friend with a favorite local restaurant? Consider treating them to a nice meal or giving them a gift card. Many restaurants have wonderful takeout menus with options for curbside pickup. Windermere Realtor Elaine Tanner highly recommends Kachai Thai Kitchen in Poulsbo. Tizley's EuroPub is another local favorite. "The food on the menu is a delicious array of European traditional family dishes that enhance the experience of visiting Poulsbo!" says Penrith Home Loans' Branch Manager, Cherie Kesti. Also in Poulsbo, Vietnamese restaurant Phó T & N has practically doubled in size. "It speaks to how popular it is," says Realtor Bill Touchette, who highly recommends them. Punjab Indian Cuisine is another local favorite and recommended by Audrey Newell. "It's owned by a local family and they make terrific South Indian food," says Newell.
Other local favorites include the delightful Butcher & Baker Provisions in Port Gamble, which was voted Best Dessert in this year's Best of North Kitsap contest. Kingston's Mossback is another local gem. Our Director of Digital Marketing, Kara Wyman, says Mossback is "the ultimate farm-to-table experience." They don't offer takeout but they do offer gift cards.
We hope you have a healthy, joyful holiday season!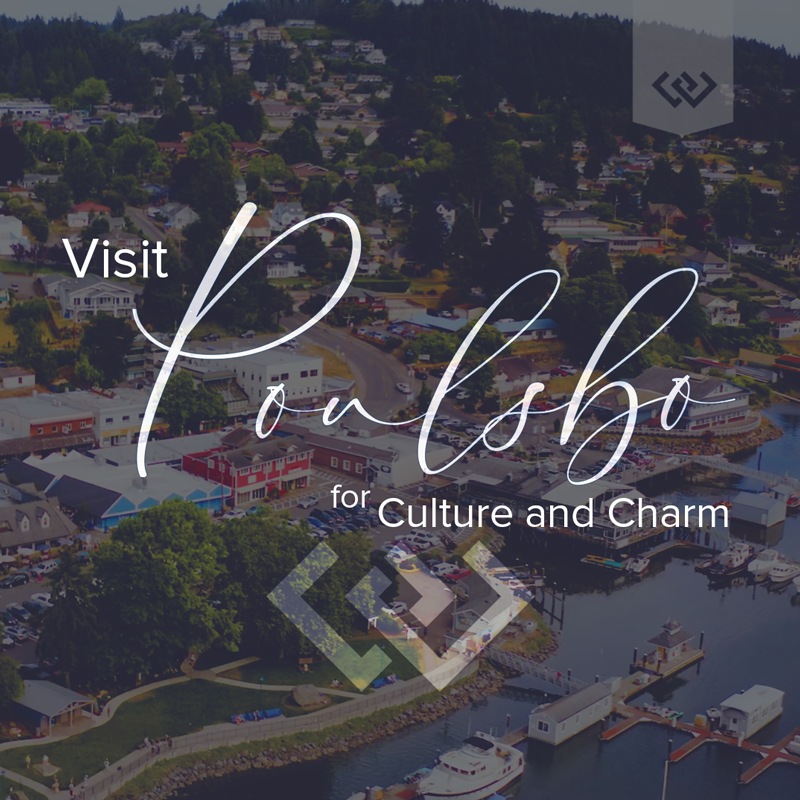 Smithsonian Magazine suggests, "instead of Norway, visit Poulsbo." Culture runs deep in the town known as the "Little Norway on the Fjord." Poulsbo blends Norwegian immigrant influence with indigenous Suquamish roots, making a beautifully unique Pacific Northwest community.
Enjoy Poulsbo's Landscape
A treasure of Kitsap County, Poulsbo hosts a delightful downtown that charms locals and visitors alike. Many colorful shops offer unique finds and delicious treats. Additionally, beautiful Liberty Bay offers both serenity and adventure throughout the year. Windermere Broker, Elaine Tanner, shares that "life in Poulsbo is gentle. Residents give everyone the opportunity to be who they are without judgment. I love it!"
Similarly, Windermere Branch Manager, Julie Bray-Larsen, adds, "Poulsbo is a gem in my opinion! Its beauty combined with great shops, wonderful schools, and marina create a high quality of life."
In addition to charm and beauty, Poulsbo offers strong public schools. Teachers in North Kitsap School District have an average experience of 14 years, with 70% holding master's degrees. Suquamish Tribal Education Department includes the first tribal compact schools in Washington State. Its Chief Kitsap Academy ranks third in Poulsbo by GreatSchools.org.

Learn About Poulsbo's Rich Heritage
The Suquamish People first referred to the surrounding area as Tcutcu Lats, meaning maple grove. Its European-given name was meant to be a tribute to the Norway area of Paulsbo. Legend tells us it was misspelled when establishing its first U.S. Post Office, and Poulsbo came to be! Poulsbo's many museums share more depth of its stories and diverse heritage. Museum staff and councils work passionately to connect with the community, even amidst the distancing challenges of 2020.
For example, The Poulsbo Historical Society and Museums bring history to life in many ways. Its Maritime Museum, Heritage Museum, and Martinson Cabin each offer unique experiences. Be sure to check current hours before visiting. Its online program, PHS Aweigh!, encourages "exploring history from home" with activities for all ages.
Additionally, the nearby Suquamish Museum in Suquamish, illustrates the area's rich, indigenous history and culture. It now hosts valuable workshops and readings online. Also, it recently opened an online version of its distinguished Leota Anthony Museum Store. The shop celebrates indigenous design with products from Native-owned companies and those who responsibly represent Native Artists.

Visit Poulsbo this Season
As we settle into autumn, local favorite sites include pumpkin patches throughout the county.  Also, it's the perfect time for treats like the Maple Doughboy from local sweet spot, Sluys Poulsbo Bakery. (Just think: a donut shaped like a gingerbread man, rich with maple goodness!) The Poulsbo Farmers Market supports local farms and crafts every Saturday through December, rain or shine. And, new this year: Poulsbo Chamber of Commerce's first annual Halloween Hunt! This fun event is designed to offer safe, drive-through trick-or-treating, featuring local businesses. It all kicks off with a food drive to support the local food bank, North Kitsap Fishline.
We invite you to explore Poulsbo!