We're excited to feature new agent Rebecca Olodort. She knows how important it is to be a good listener, a strong advocate, and a trusted guide. Rebecca offers a wealth of information and experience and her love of home design and helping people shines through. Read on to find out more.
What unique professional experiences or skills do you possess that enhance your abilities as a Realtor?
I am a detail-oriented, practical, strategic problem-solver who ran a 50M fashion business for many years. Critical to being able to do this was: listening to all involved parties.

What drew you to real estate?
A passion for helping people combined with a love of home design.
What personality traits do you think are important in this profession?
It is critical that a Realtor be trustworthy, determined and a good listener. The ability to see all sides of a situation gives me the unique opportunity to create a smooth and seamless real estate transaction.   
Which areas do you serve and what do you love about those areas?
I serve King, Kitsap, Jefferson, and Clallam Counties.  We have the best of all worlds in hiking, boating, and access to downtown Seattle via ferry. I love hiking the many local trails. There are really too many to mention but I highly recommend Fort Lawton Trail, Lake Crescent, and North Kitsap Heritage Park. Our favorite restaurants in North Kitsap are Kingston Ale House, Streamliner Diner, and Burrata Bistro. Another fun day for us is taking the ferry to Seattle, visiting one of the many museums (especially the Seattle Art Museum), and having a bite to eat and a lovely glass of wine at Purple Café.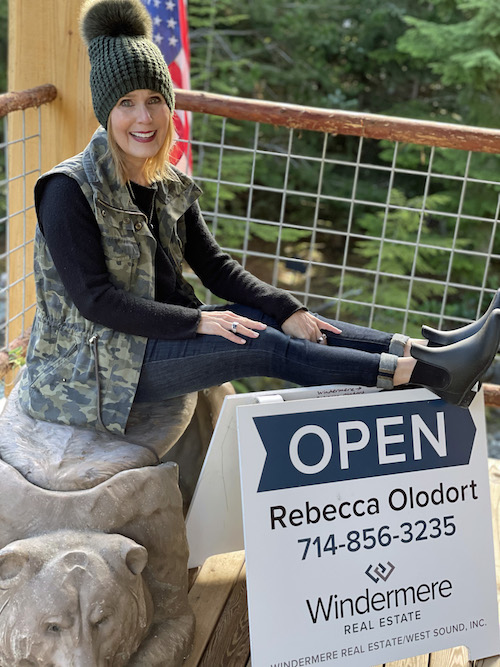 How long have you lived here?
I was born in Kansas, raised in southern California, and I've been living in the Pacific Northwest for over 10 years. We were looking for an area with a small town feel and access to a major city with an international airport. We moved to Kingston in 2016 to design and build our forever home.  Simply said, we have the best of all worlds.    
How are you involved in the community?
I'm a White Horse Golf Community Board Member and their Design Review Chair. Also, I'm a volunteer for Meals on Wheels of Kitsap.
What made you decide to work with Windermere?
After working for major corporations such as Estée Lauder, Swarovski, and Fossil Group, it was an organic decision to work with the most professional and successful real estate brokerage in the Pacific Northwest.
Is there anything else you'd like to share with us?
I enjoy shopping at Central Market and the local Farmers Market to select ingredients for preparing healthy meals for my husband and 96-year-old mother. In 2019, we adopted our Maltipoo, Sadie, from the Kitsap Humane Society and she is a 10-pound bundle of joy!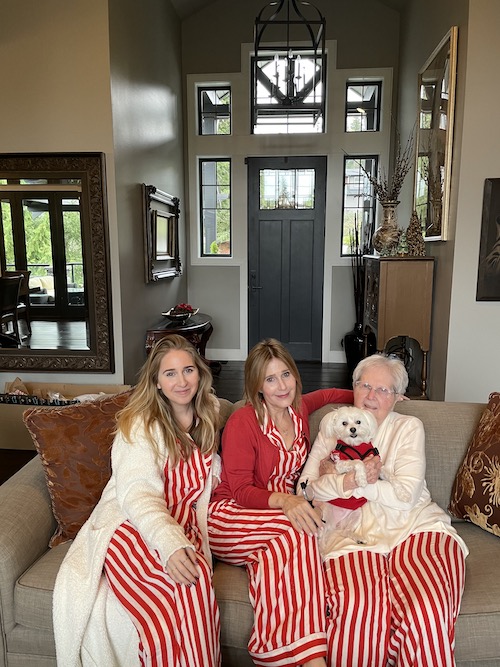 We are so glad to have Rebecca Olodort as a new member of our Windermere team. She's a sincere pleasure to work with and you can connect with her on Facebook and Instagram, or visit her website.