Wondering how Kitsap County's real estate market did during 2021's fourth quarter? We've compiled key highlights and insights to keep you up to date.
Just as in previous years, our local market slowed down during the holiday season. There are still many eager buyers looking to make Kitsap County their home, but fewer homes were for sale during the fourth quarter of last year. With continued low inventory, our market still favors sellers.  
News on Sold and Pending Homes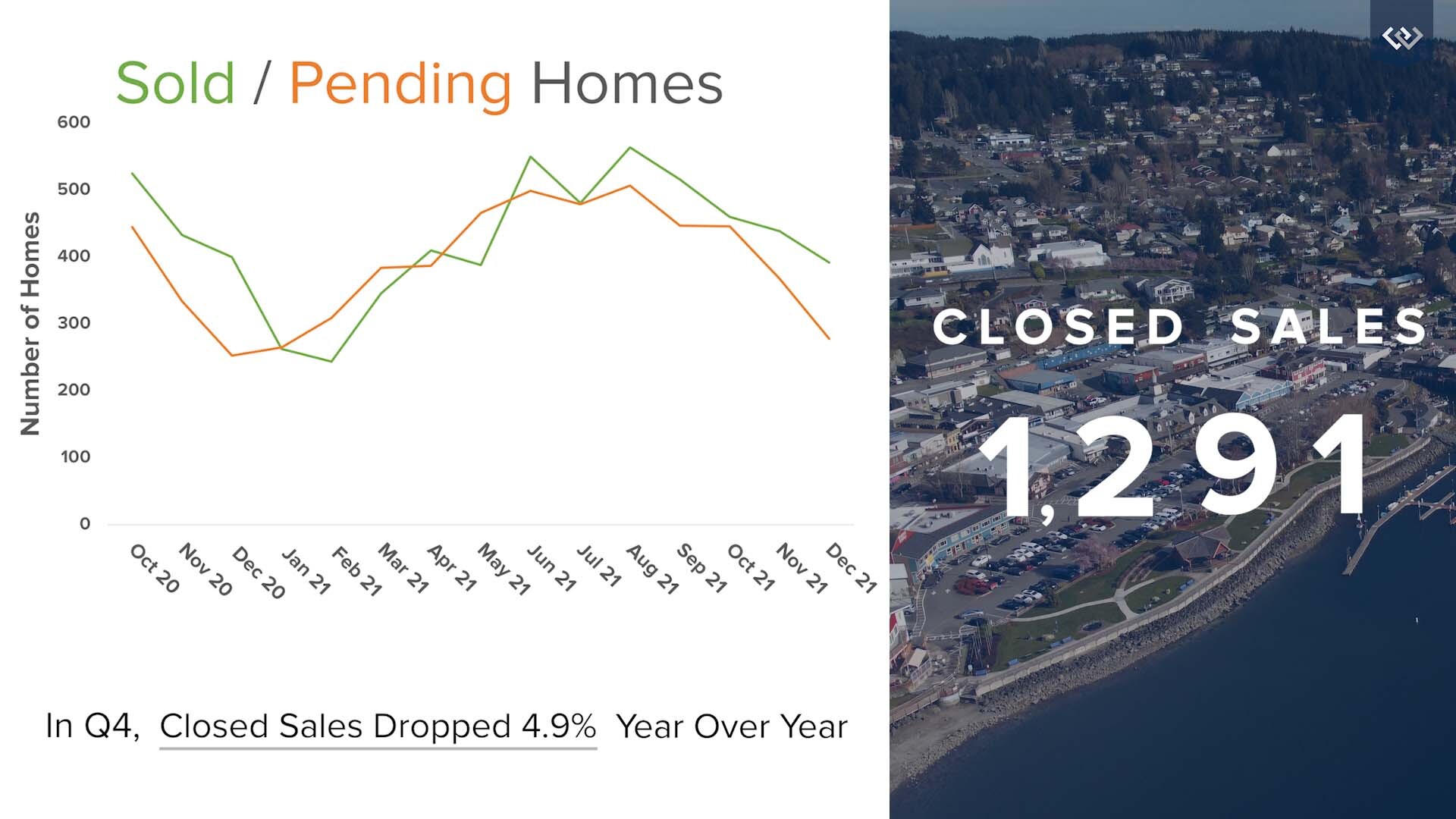 In the last five quarters outlined in the graph above, 2021's real estate market started with the usual growth trend into the summer.  Now, we're seeing the seasonal downswing during colder months. However, home prices are still increasing due to persistent demand, and sold homes are still outpacing pending listings. The result is a strong seller's market. In the 4th quarter of 2021, we had 1,291 closed sales, which is a 4.9% decrease, year over year. 
Still a Strong Seller's Market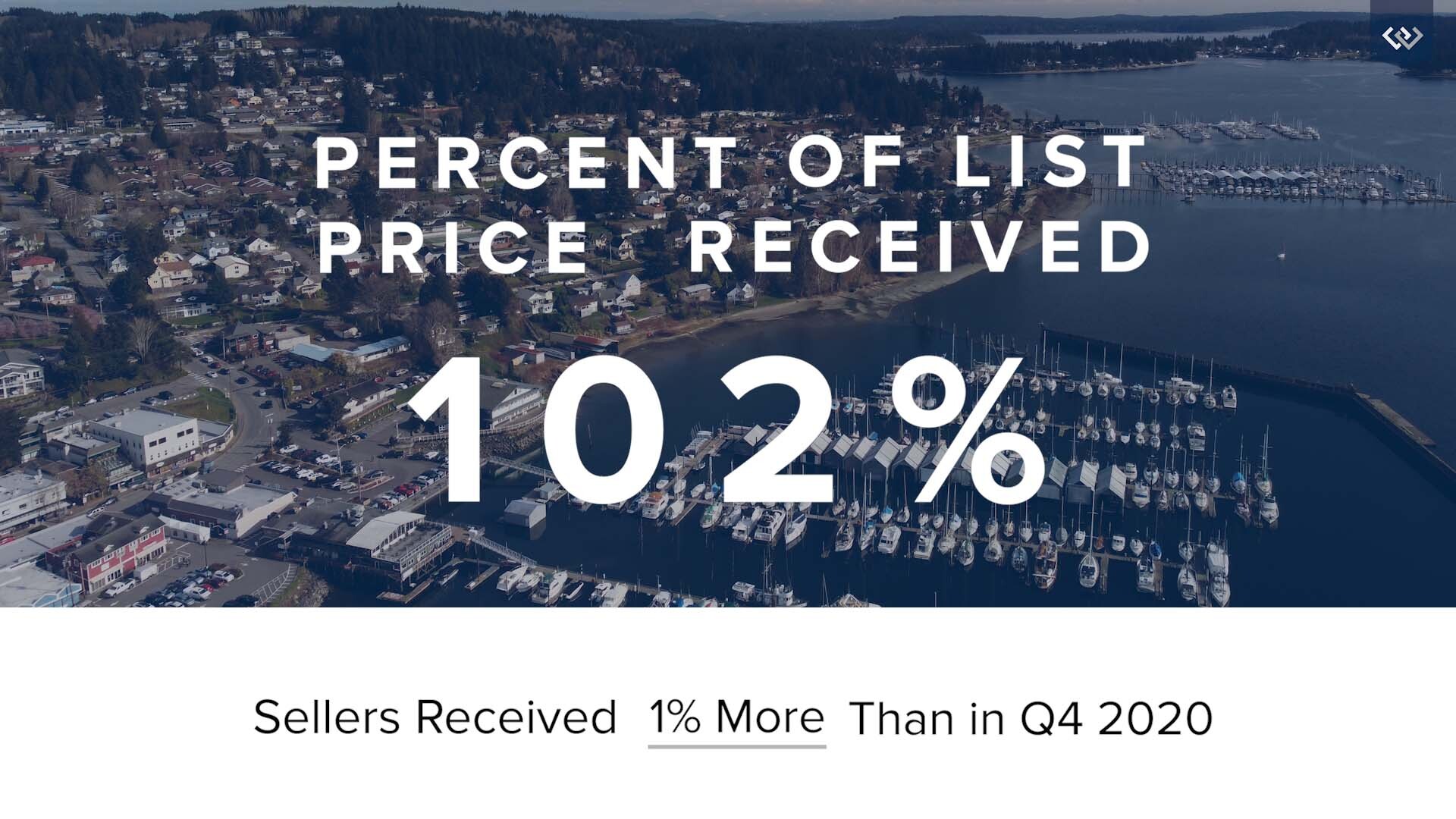 Kitsap County's real estate demand was very high during the fourth quarter of 2021.  With the new era of remote work, many Seattle homebuyers are seeking the peaceful, connected lifestyle that Kitsap offers. If you want to learn more about our area, check out our free digital guide. If you're interested in buying or selling, our local experts are here to help.
Listing Price vs. Sale Price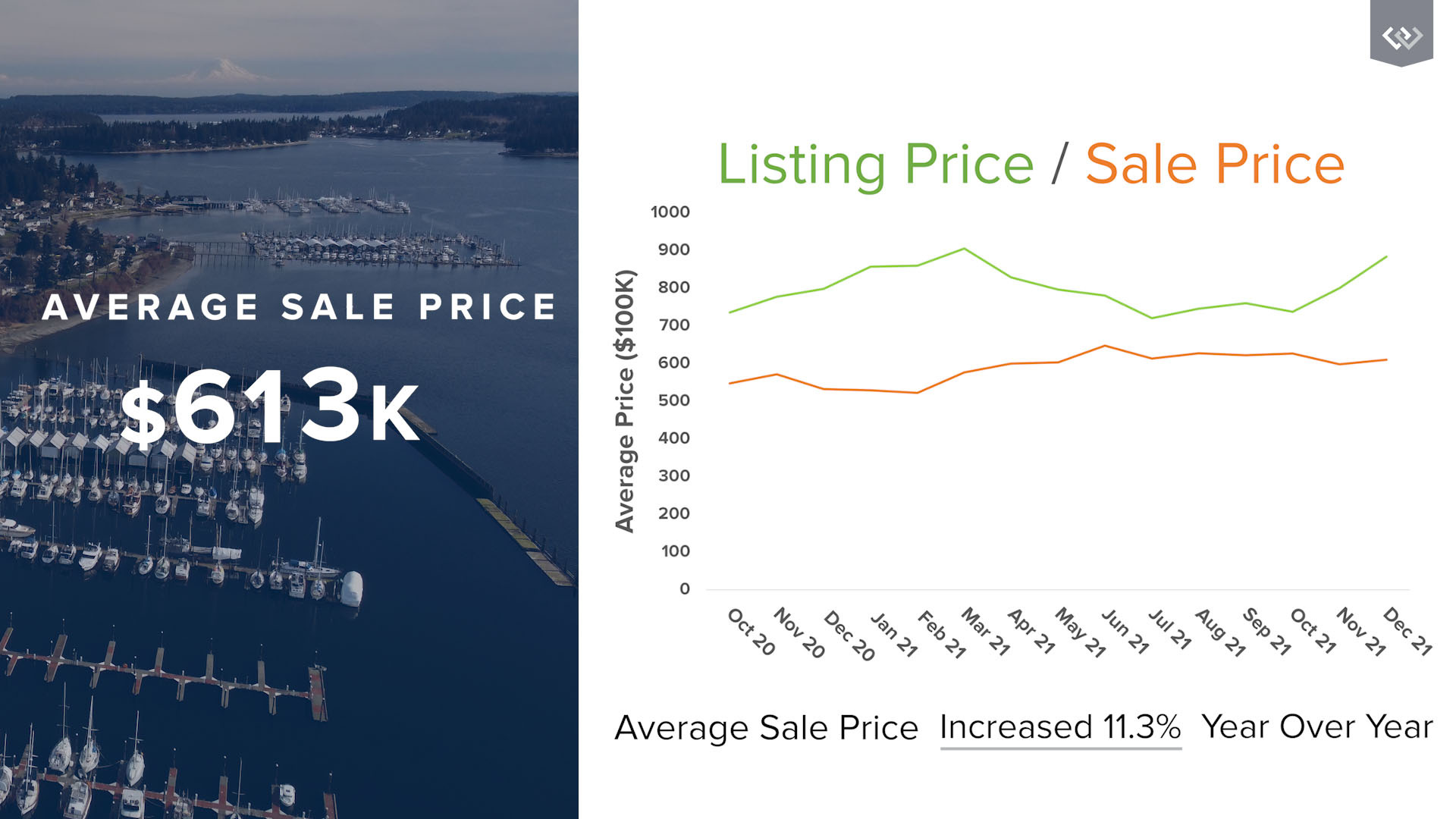 Although buyers continue to meet the pricing demands of sellers, there just aren't enough homes available right now. As you can see in the graph above, the averages of listing and sale prices are starting to converge as demand pushes the cost of housing even further in favor of sellers. In our 4th quarter, we saw an 11.3% increase year over year in the average sale price in Kitsap County, putting it at $613,000. Affordability concerns have continued to be an important topic of discussion. 
Insights from Our Chief Economist
Zooming out to look at the broader real estate market in our region, we have insights from Windermere's Chief Economist, Matthew Gardner. In his most recent Monday with Matthew, Gardner shared his market forecast for the coming year: "If everything goes according to my plan, you should expect to see the housing market start to move towards some sort of balance next year, but I am afraid that it will still remain out of equilibrium until at least 2023."  This is an important reminder that the transition back to a balanced market will be a gradual shift.
While Gardner ensures us that he "doesn't see a housing bubble forming," he is concerned about housing affordability. There is definite cause for concern among the millennial generation as they start to settle down more and more. Millennials are currently the largest group in the generational real estate market, so it will be interesting to see where affordability and demand intersect.
Gardner concluded by saying, "demand for ownership housing remains remarkably buoyant and, in fact, it is quite likely that demand may actually increase with the work from home paradigm that will start to gain momentum next year."  In light of this dependable demand, real estate continues to be an excellent investment.